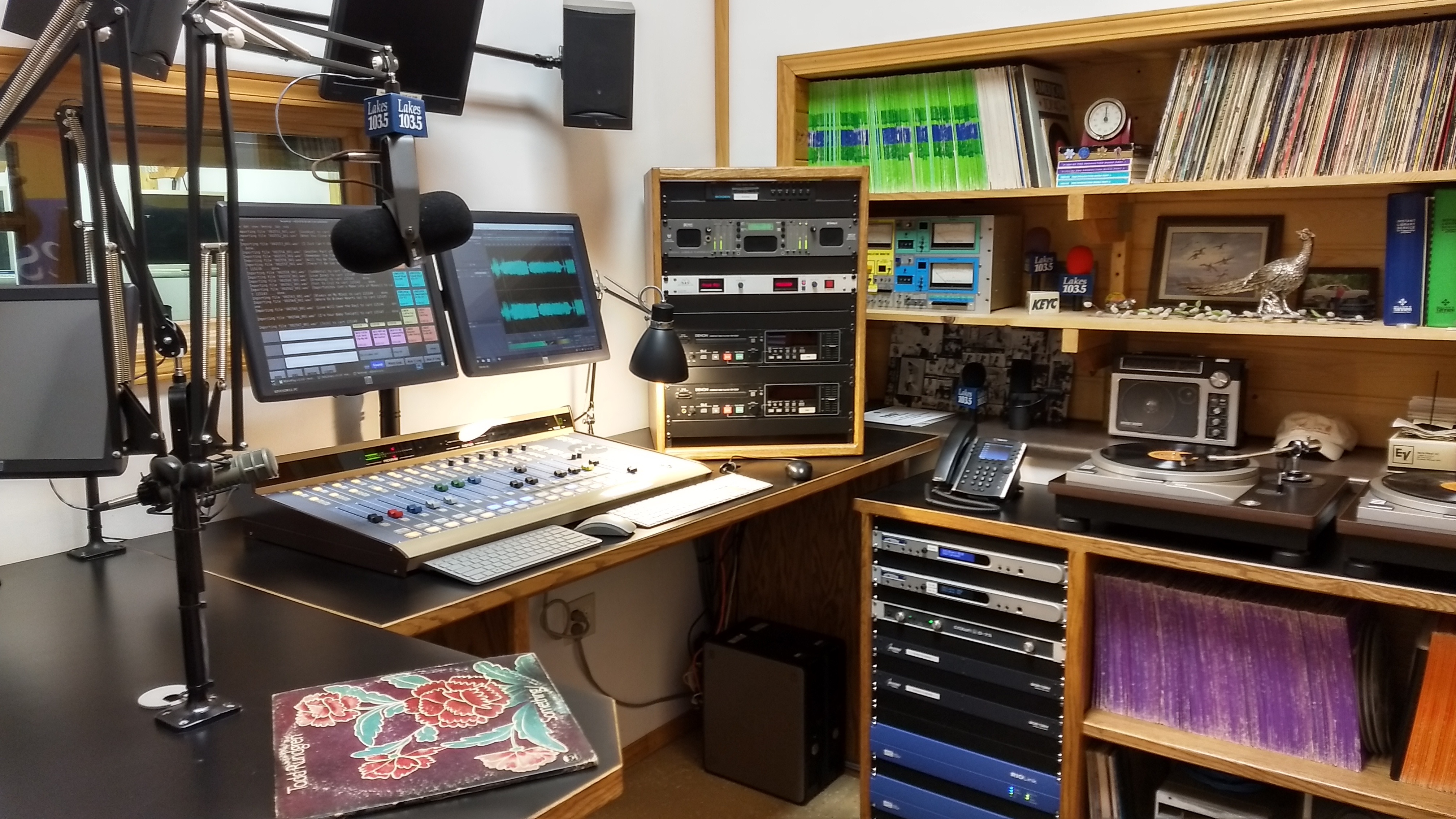 Lakes 103's volunteers strive for excellence – and it shows. From mic to tower, every bit of our station is designed to deliver the best possible listening experience… just for you.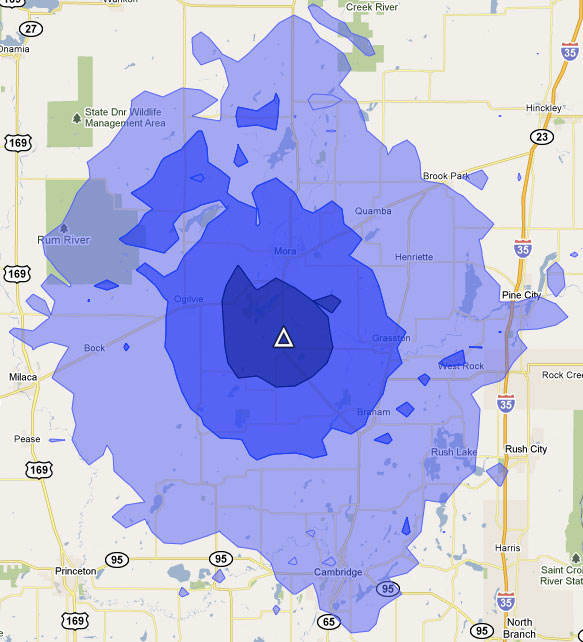 You can hear Lakes 103 over the air at 103.5 FM throughout much of east central Minnesota (including many places outside the blue shaded area, when conditions are favorable – we've been heard as far away as Sandstone, Sunrise, Onamia, Isle… and even Danbury, Wisconsin, as shown in the listener video below!).
Outside our coverage area? No problem – you can stream Lakes 103 from anywhere, and listen on your devices using the free TuneIn app. Our stream uses minimal data (roughly 33.3MB per hour – or 30 hours of listening per GB), and it sounds great!
No matter how you get tuned in, we hope you enjoy listening to Lakes 103… the station where you want to be!